For convenience, I've put together an ebook which includes a 6 page explanation on the concept of Wonder Oven cooking (including best practices and tips) and is followed by 28 of my post's recipe cards.  To save all the skipping around to recipes (one click to get it all in one document) I've combined it.
About the Recipe Cards:
The recipe cards are sized as either a 4 x 6 card or a full (8 x 11) page and were created to fit the organizing system I use for food storage meal planning.
The idea is of creating a "family food storage cookbook" by collecting and saving the recipes which you've tested out, know they work and know you want to store for.  Every recipe you see here on gator4146.temp.domains/~gemsmith1229 is one I have tested and has worked for my family and has a place in "my" food storage cookbook.  I've planned for quite a lot of variety, but you don't have to.  It's completely up to you.
The organizing system (intended to be used once I'm in the midst of long term dependence on my stores) is a way to have a daily meal plan "ready to go" while still allowing for flexibility.  It allows for circumstance changes while still creating a daily variety. Example: if I'm without power and discover that solar cooking won't work one day, I can easily "swap"and use a Wonder Oven recipe while keeping my inventory steady.
Wonder Oven cooking is a crucial part of my own preparedness cooking plan and these recipes are why!
Go here to find it… and happy prepping!  -Megan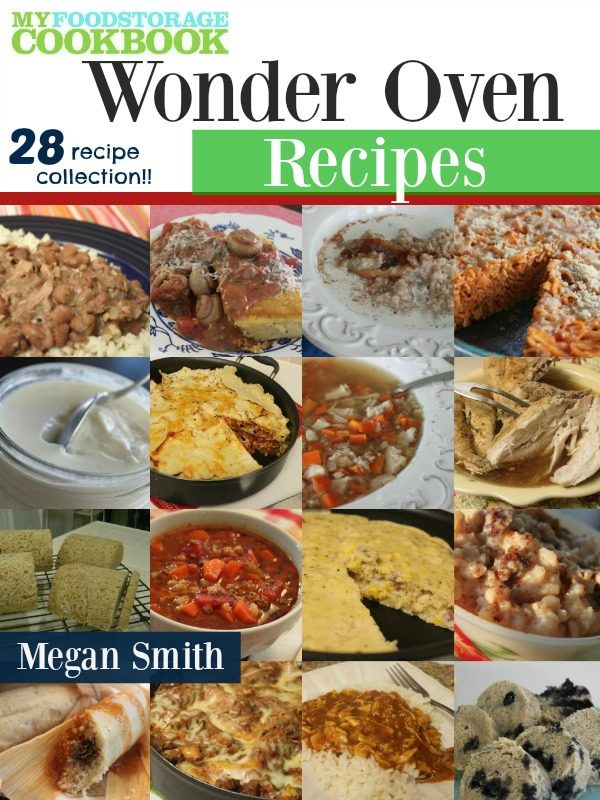 Recipes included:
Making Bread in a Wonder Oven
Making Muffins
Making Yogurt
Arroz Con Pollo
Baked Shells Casserole
Cajun Red Beans 'n Rice
Chicken Barley Soup
Chicken Cacciatore with Herbed Polenta
Curried Coconut Chicken
Homemade Hamburger Helper: Beef Stroganoff
Homemade Hamburger Helper: Chili Mac
Homemade Hamburger Helper: Cheeseburger Macaroni
Homemade Hamburger Helper: Cheesy Beef Taco
Homemade Hamburger Helper: Cheesy Italian Shells
Homemade Hamburger Helper: Cheesy Jambalaya
Homemade Hamburger Helper: Lasagna
Homemade Hamburger Helper: Potato Stroganoff
Homemade Hamburger Helper: Salisbury
Lasagna (traditional) made in a Wonder Oven
Mexican Tortilla Lasagna
Overnight Oatmeal
Rice Pudding
(Slow) Cooking Meat in a Wonder Oven
Spaghetti Pie
Spanish Rice (Two Varieties)
Tamales
Thai Coconut Corn Soup
Truly Impossible Pie (Quiche)
Related posts: